About UPIL
Umugini Pipeline Infrastructure Limited
Umugini Pipeline Infrastructure Limited (UPIL), formerly known as Umugini Asset Company Limited (UACL), is an indigenous Oil and Gas company formed in 2011 to take advantage of opportunities relating to transportation and evacuation of crude oil produced by operators around the OML56 area.
It is a pipeline infrastructure company that handles and transports stabilized crude oil on behalf of other Oil and Gas Producing Companies to crude oil terminal facilities downstream.
UPIL finished designing and constructing the Umugini Pipeline in 2014; it is a 12″ x 51.4 km pipeline that runs from Umusadege to Eriemu for transportation of stabilized crude from end-user producers in the Midwestern Oil and Gas Group Gathering facilities (MWOG GGF) located in the Umusadege area of Kwale, to a Third-party (NPDC) manifold facilities at Eriemu, in Agbara-Otor, both in Delta State, Nigeria.
Umusadege – Eriemu Pipeline is an alternative crude evacuation route to the pre-existing Umusadege-NAOC Brass Terminal evacuation route. Umusadege – Eriemu Pipeline, with a design capacity of 45,000bbls, connects through the Shell Trans Forcados Pipeline (TFP) to the Forcados Terminal. The Pipeline Right of Way (ROW) runs through about 32 communities starting from Umusadege and terminating in Eriemu in Agbara-Otor Community. Third parties, Energia and Nigerian Petroleum Development Company (NPDC), own some sections of the ROW.
Midwestern is the nominated Operator of the Asset on behalf of UPIL and has signed an Operating Agreement with the Owners of the Pipeline. Customers are crude oil producers in the Umusadege, Obodugwa, Obodeti, and Umutu areas. The Umusadege – Eriemu pipeline is located in the western part of the Niger Delta region of Nigeria. It stretches from Umusadege GGF and terminates at the Eriemu manifold. It cuts across 32 communities along the ROW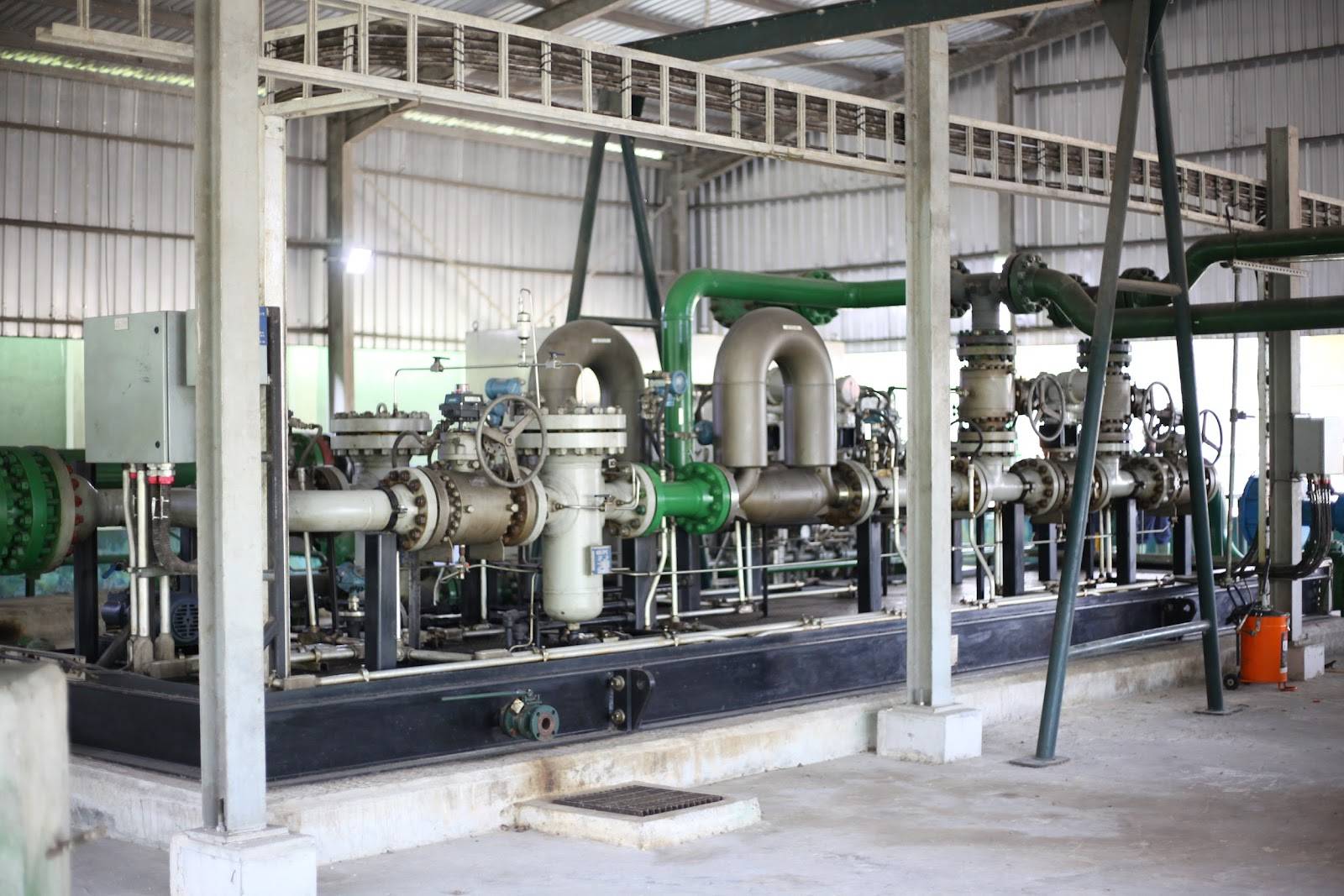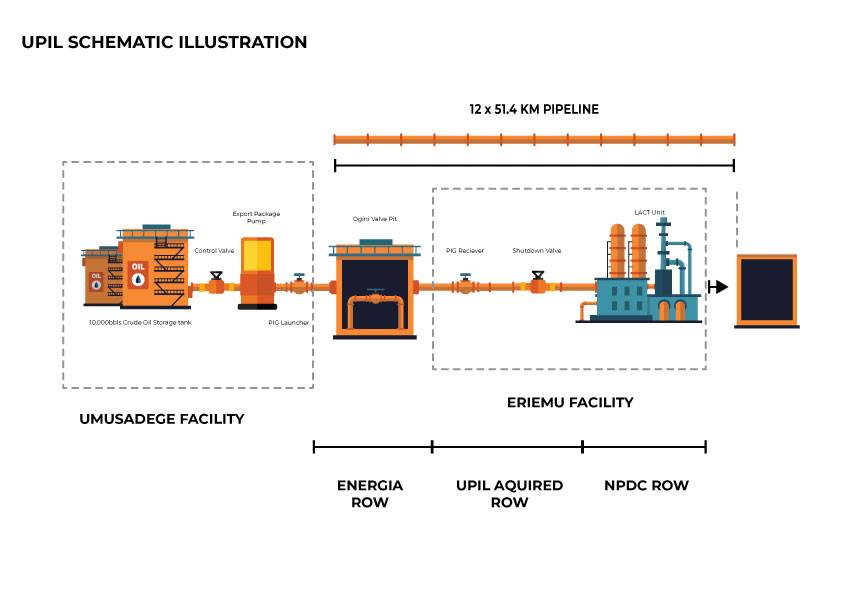 why choose us
Over 10 years of oil and gas experience
Looking for a reliable &
stable partner?
UPIL have developed the competence locally to pioneer the successful deployment of Coriolis meters and other associated technology and continue to be a point of reference in the industry. We have challenged and will continue to challenge industry status quo to more globally acceptable benchmark which is being celebrated in the industry today.
We are an integrated engineering company composed of a group of agile and experienced engineers skilled in different business areas. Visit the careers page to view information about any available positions at Umugini pipeline infrastructure limited
Meet our Partners
Midwestern Oil & Gas Company Limited
Midwestern Oil & Gas Company Limited is the operator of the field while SunTrust Oil Company Ltd., its Joint Venture Partner, holds 30% interest and Mart Umusadege Resources Nigeria Ltd. is the Risk Service Provider to the Joint Venture. Midwestern commenced its upstream activities in 2005.
Meet our Partners
Mart Umusadege Resources Nigeria
Mart Umusadege Resources Nigeria Limited (MURNL) is an oil and gas company committed to building substantial shareholder value through effective deployment of technical and financial resources to oil and gas fields. Mart's core strategic asset is the Umusadege field developed in partnership with Midwestern Oil and Gas (Operator) and Sun Trust Oil under a Risk Service Agreement.
Our Office
Umugini Pipeline Infrastructure Limited
10, Otunba Adedoyin Ogungbe Cr
Lekki Phase 1, Lagos, Nigeria.
Mon-Sat: 7:30am - 4:30pm